Colophon: who we are 
Curators
Marta Werner holds the Martin J. Svaglic Chair of Textual Studies at Loyola University, Chicago. She is the author/editor of Emily Dickinson's Open Folios: Scenes of Reading, Surfaces of Writing; Radical Scatters: An Electronic Archive of Dickinson's Late Fragments; Ordinary Mysteries: Nathaniel and Sophia Hawthorne's Common Journal (with Nick Lawrence); The Gorgeous Nothings: Emily Dickinson's Envelope Writings (with Jen Bervin); and Writing in Time: Emily Dickinson's Master Hours. Her current work focuses on Dickinson and Anthropocene poetics. She is also the editor-in-chief of Textual Cultures. 
Caroline McCraw is a UX designer, artist, and scholar whose research is concerned with digital + [textuality, poetics, archives, publishing, labor]. She received her MA in Digital Humanities from Loyola University Chicago and MFA from the School of the Art Institute of Chicago. ccmcc.biz.
Danielle Richards is a doctoral candidate at Loyola University Chicago. Her dissertation, "Vital Environs: Modernist Ecologies and the Nature Tradition", investigates late 19th and early 20th-century conceptions about Nature and the ways writers like Richard Jefferies, D.H. Lawrence, Katherine Mansfield, and Virginia Woolf revolutionized our understanding of rural and urban spaces, coastal vistas, and the Lakes District. Danielle is particularly interested in ecology, ecocriticism, digital humanities, and British Modernism. Before Dickinson's Birds, she was a technical editor on the Lili Elbe Digital Archive. https://drichards474.wixsite.com/home.
Will Sikich is a doctoral student in English at Loyola University Chicago whose primary research interests include 20th- and 21st-century fantasy, Medieval literature and culture, textual studies, and film studies. He received his BA in English and Creative writing from Augustana College and his MA in English from Loyola University Chicago.
Project Web Developer and Host
Abraham Kim is an independent web developer. His DH projects include work on The Petrarchive.

Follow us:
+ Twitter  + GitHub   + SoundCloud

Contact  us: 
marta.werner@gmail.com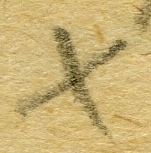 Support for this project has been provided by the Office of Research Services and the Center for Textual Studies and Digital Humanities, Loyola University Chicago.